Reaper's Revenge Haunted Hayride and Haunted Attractions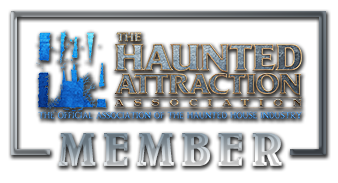 Address:
460 Green Grove Road
Scranton, PA 18447
Distance: 5483.3 miles
Web site: http://www.reapersrevenge.net
Phone: 570-254-8038
Email: reapersrevenge@live.com

Dates: Open Friday 9-22-17 through 11/4/17 on most Fri / Sat / Sun - see website for dates open and times.
Hours: Gates open at 6 pm / Show starts at dusk and gates close at 11pm - everyone in parking lot by 11 pm will see the show - Sunday's gates close at 10 pm
Prices: 45.00 - this is one ticket price to see all 4 attractions - we do not sell separate tickets for individual attractions.
Opening Schedule
Sorry, no current open dates were found. Please contact the attraction and remind them to update their listing.