Ravenwood Haunted Farm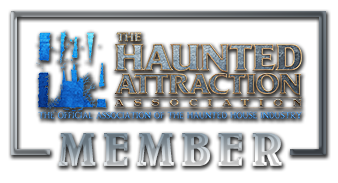 Address:
436 Salem St
Haverhill, MA 01835
Web site: https://www.feartheraven.com
Phone: 978-306-5333
Email:
2019 Dates: 9/27, 9/28, 10/4, 10/5, 10/11, 10/12, 10/13, 10/18, 10/19, 10/25, 10/26, 10/31, 11/1, 11/2
Hours: Dusk - 10pm
Prices: $27.99 - $37.99
Visit our historic 200-year-old farm along the banks of the Merrimack River and experience one of New England's most unique Haunted Attractions. Welcome to Ravenwood Haunted Farm. Experience fear, fun, laughter, and excitement as you journey through our haunted woods and discover the secrets earthed in our ominous cornfield. Immerse yourself in the macabre grounds of Ravenwood Estates. Situated on 157 acres at Chris' Farm Stand in Haverhill, Massachusetts, Ravenwood Haunted Farm is located 45 minutes north of Boston. Easily accessible from I-95, I-93, and I-495 with FREE parking onsite. Spend the night out and make memories at Ravenwood Haunted Farm this Fall.