Factory of Terror (Closed)
Haunted Attraction
Also:
This attraction is closed or this is a duplicate listing, please search through our site and not an external search engine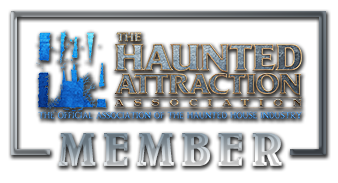 Address:
4125 Mahoning Road NE
Canton, OH 44705
Distance: 5771.5 miles
Web site: http://www.fotohio.com
Phone: 330-455-3327
Email: fot1031@gmail.com

Dates: September: 23, 24, 30; October: every Friday, Saturday, & Sunday; November: 4 & 5
Hours: 7:00pm - 12:00am Friday & Saturday; 6:00pm - 9:00pm Sundays.
Prices: $25 on Thursdays and Sundays. $30 Fridays and Saturdays. Avoid the line by purchasing a fast pass. Season passes and all-night passes are also available.
Opening Schedule
Sorry, no current open dates were found. Please contact the attraction and remind them to update their listing.