Clinton's Terror On Washington Street Haunted House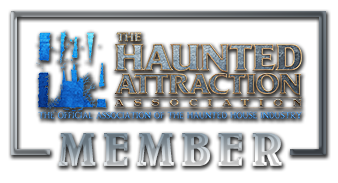 Address:
513 E. Washington St.
Clinton, IL 61727
Web site: http://www.clintonhauntedhouse.com
Phone: 217-935-3364
Email:
2019 Dates: 10/11, 10/12, 10/18, 10/19, 10/25, 10/26, 10/31, 11/1, 11/2
Prices: GENERAL ADMISSION: $10.00 $1.00 off with valid military ID Discount available for groups of 25 victims or more. Tickets must be purchased in advance to receive the discount. Call for more info: 217-935-3364 "R.I.P."(RUSH-IN PASS): $20.00 The RIP ticket allows the holder to proceed directly to the front of the line. Minimum Wait! FRIENDLY GHOST TOUR : $5.00
Strange things happen when October comes to Clinton, Illinois. Spooky, yet intriguing events encircle the town. Lonely wailing. Flickering lights. Weird, maniacal laughter. Visit the final resting place for these restless spirits....a place no one wants to travel by after the sunlight disappears.