Hysterium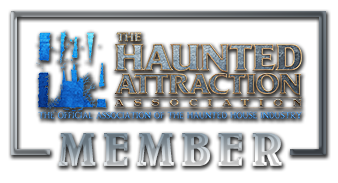 Address:
4410 Arden Dr
Fort Wayne, IN 46804
Web site: http://www.hysterium.com
Phone: 260-436-0213
Email:
Hours: Open 7:00 pm - Midnight Fridays & Saturdays. Open 7:00 pm - 9:30 pm on all on October 24. Open 7:00 pm - 9:30 pm for FULL CONTACT (10/31) Open 7:00 pm - 10:00 pm for BLACKOUT (11/1-11/2).
Prices: $15.00 Regular Admission $25.00 Fast Pass $35.00 Platinum (Skip the Line)
As you enter Hysterium, you will be immersed immediately into the lobby waiting room where the patients will be glad to see you. They want to get out and the head nurse has to keep order while you await your turn in to the intake area. If you escape or not, you will be lost in the Hysterium Haunted Asylum and hopefully only have nightmares as you escape!